In today's digital era, a reliable and efficient home network is no longer a luxury but a necessity. Whether you're working from home, streaming your favorite shows, or controlling smart devices, a seamless network connection is crucial. Sattva Automation, a Mumbai-based company specializing in home automation and home theaters, understands the importance of a secure and high-performing network. With their expertise in catering to luxury clients, We ensure that your home network meets the highest standards of connectivity and functionality.
The Importance of a Reliable Home Network:
Are you tired of facing connectivity lags and slow-loading videos? It's time to take a closer look at your network connection. Your home network plays a vital role in keeping you connected to the digital world. From security systems and data management to voice control and streaming services, everything depends on a robust network infrastructure. With the fast-paced nature of today's world, a dependable network is essential for both work and play.
Seamless Integration for Enhanced User Experience:
Imagine having all your favorite apps like Spotify, Airplay2, Apple TV, Alexa, Siri, and Apple HomeKit at your fingertips. These applications rely heavily on a strong network connection to function optimally. Picture this scenario: one TV is switched on, someone is using an app or watching a video on a smartphone, another person is on a video call, and music is playing on speakers through Spotify. Without a fast and seamless network, connectivity lags become a frustrating reality, and the overall user experience suffers.
Sattva Automation's Solutions:
To ensure a seamless network experience, Sattva Automation employs state-of-the-art technologies and best practices. Their team of experts understands the unique requirements of luxury clients and tailors solutions accordingly. Here are some key features they offer:
CAT6A Cables:
Sattva Automation utilizes CAT6A cables, known for their high performance and capability to handle high-speed data transfers. These cables provide excellent network connectivity and ensure a reliable connection throughout your home.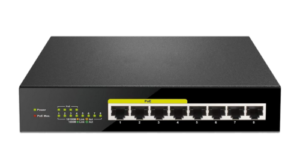 Gigabit Switches:
Sattva Automation implements Gigabit switches to facilitate faster data transmission between devices. These switches optimize network performance and prevent bottlenecks, allowing for smooth and uninterrupted connectivity.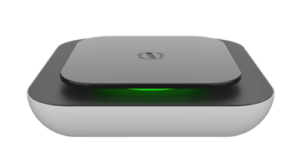 WiFi6 Compliant Access Points:
WiFi6, the latest standard in wireless technology, offers improved speed, capacity, and efficiency. Sattva Automation deploys WiFi6-compliant access points to provide fast and reliable wireless connectivity, enabling seamless browsing, streaming, and device communication throughout your home.
Heat Mapping Software:
Sattva Automation utilizes heat mapping software to ensure uniform network coverage throughout your house. By analyzing signal strength and optimizing access point placement, they eliminate dead zones and guarantee a consistent connection in every corner of your home.
Conclusion:
In today's interconnected world, a reliable and secure home network is indispensable. Sattva Automation, a Mumbai-based company specializing in home automation and home theaters, understands the unique needs of luxury clients. By leveraging cutting-edge technologies such as CAT6A cables, Gigabit switches, and WiFi6-compliant access points, they ensure that your home network is seamless and high-performing. Don't let connectivity issues hamper your digital lifestyle. Contact Sattva Automation today for further details and experience the ultimate in-home network connectivity so you can stay in control of your lights, devices, music, media, security and more at all times.
Check out our YouTube channel for more information.