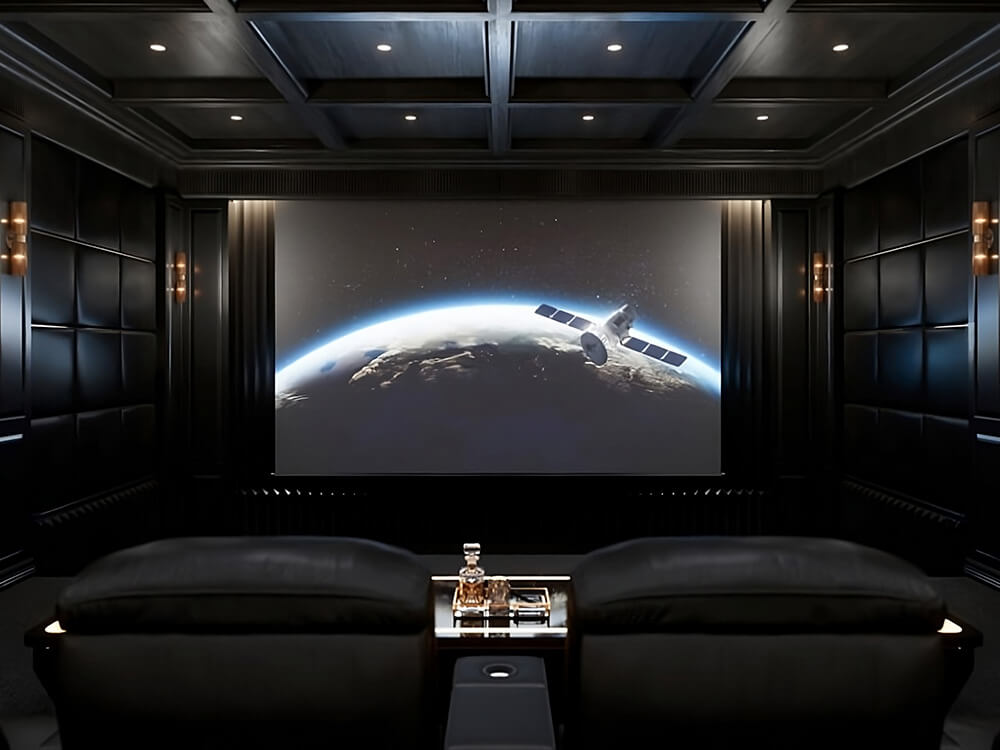 Transform your entertainment experience with Dolby Atmos. Immerse yourself in a world of breathtaking sound and realistic audio effects, as every whisper and explosion come to life around you. Create your dedicated cinema room and indulge in the ultimate cinematic adventure, right at home.
Transform your living room into a private movie sanctuary with our cutting-edge living room cinemas. Enjoy the immersive thrill of big-screen entertainment, stunning visuals, and immersive surround sound, all tailored to your preferences. Elevate your home entertainment experience and make every movie night an unforgettable cinematic journey with our bespoke living room cinema solutions.
Simplify your home theater setup and embrace the wireless revolution with us. Enjoy the convenience of wire-free connections and uncompromised audio-visual performance. Stream your favorite media seamlessly and create a clutter-free entertainment space that complements your modern lifestyle.
Transform your home into a symphony of sound with our multi-room audio solutions. Stream your favorite tunes or podcasts effortlessly to multiple rooms, syncing them perfectly for an immersive listening experience. Whether it's entertaining guests or enjoying quiet moments alone, our multi-room audio technology ensures that your favorite sounds are never far away.
Indulge in the true cinematic experience our custom acoustic solutions for home theaters. Our acoustic experts meticulously design and calibrate your theater space, maximizing sound quality and minimizing unwanted echoes or distortions. Immerse yourself in impeccable audio reproduction, where every whisper and explosion is delivered with exceptional clarity and precision.